This site uses cookies. By continuing to use this site, you are agreeing to our use of cookies.

Learn More.
It's here! the post you all have been waiting for!!
we only had 3 submissions for the icon challenge :
(1)
(2)
(3)
(4 - old/current ones)
​
Careful you can only vote once and you cannot change your vote after
Thank you to those who submitted their work.
You have 2 weeks to vote, good luck to all
Valk o7
RECRUITER COMPETITION

Start Date:
October 2nd
End Date:
November 18th
1st Place:
$40 Steam Gift Card
2nd Place:
$20 Steam Gift Card
3rd Place:
$10 in PUBG Crates or Skins
4th Place:
$5 in PUBG Crates or Skins
5th Place:
$5 in PUBG Crates or Skins
GOOD LUCK!!!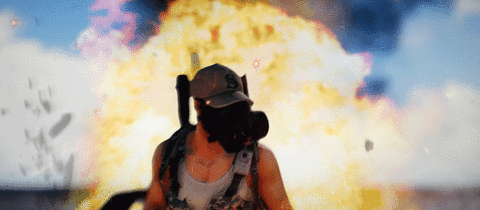 ​
Rules and Conditions:
All recruits must be specifically for Player Unknown's Battlegrounds and pass Konvict Gaming's 14 day trial prior to the competition's end date. Pass date is based on members start date, not when they are processed as a pass or fail - so, if their trial ends on November 18th but they were processed on November 19th, they will be counted towards your recruitment total. Trial extensions beyond competition end date will not be counted towards recruitment total but may be considered on a case by case basis at our sole discretion.
Trials must indicate who recruited them during or immediately after joining the community. Your name will be added to their application in order to keep count. You must also identify the name of your recruit by replying to the following thread before or immediately after the trial has joined

.

https://www.konvictgaming.com/threads/competition-update-log.76552/
Do not cheat. Cheating in anyway will result in disqualification from the competition and further actions may be taken. It is at our sole discretion to disqualify anyone who is suspected of cheating.
Winners must be in good standing within the community to...